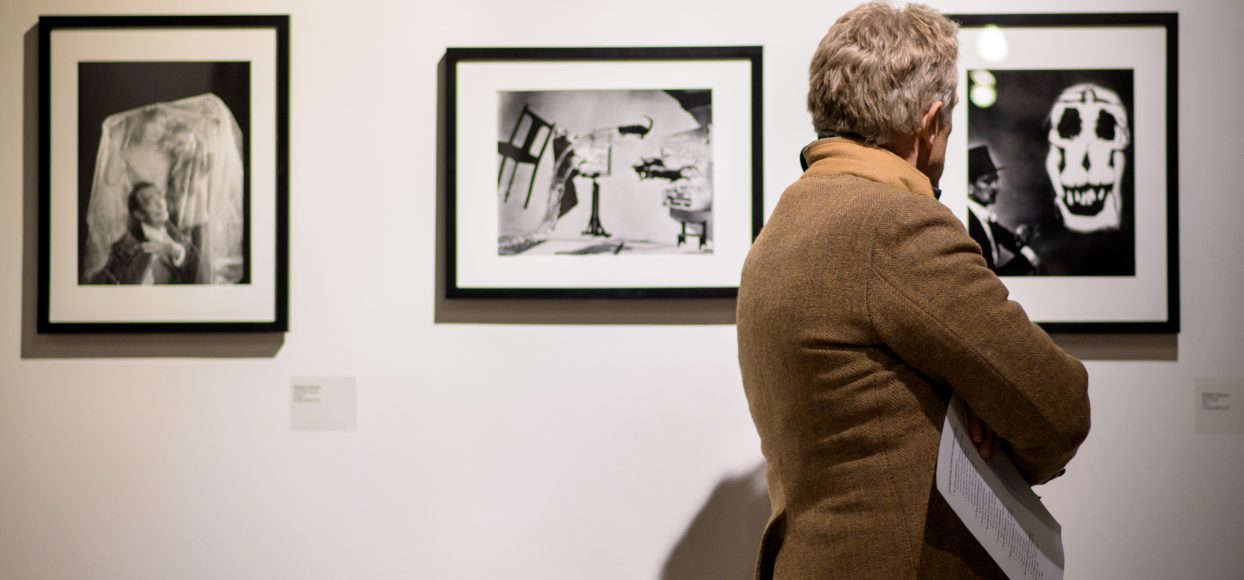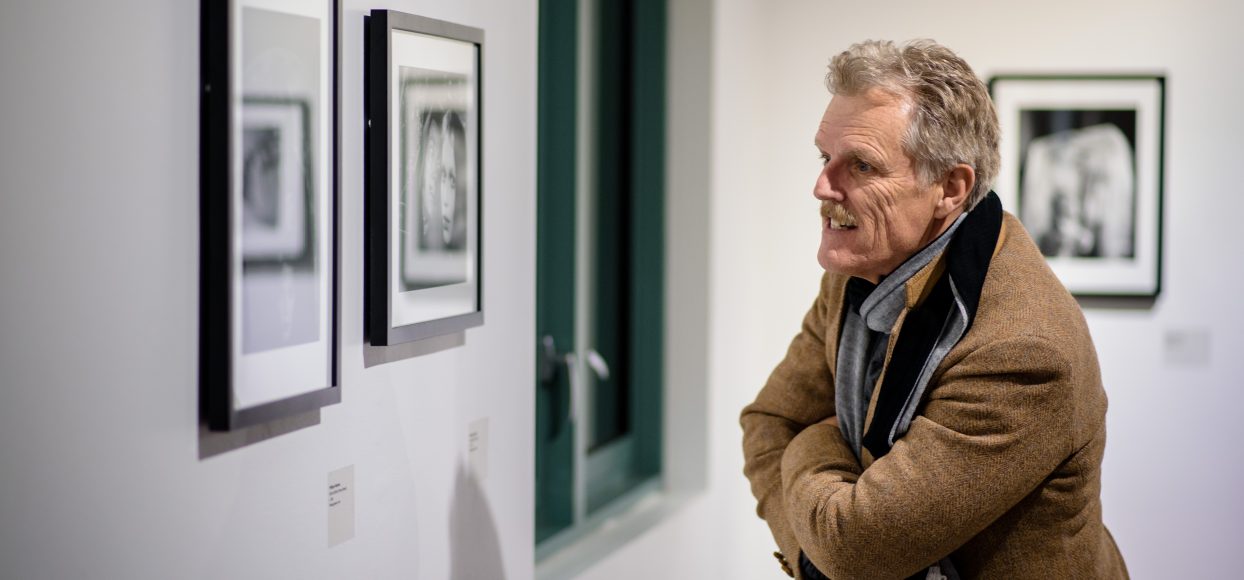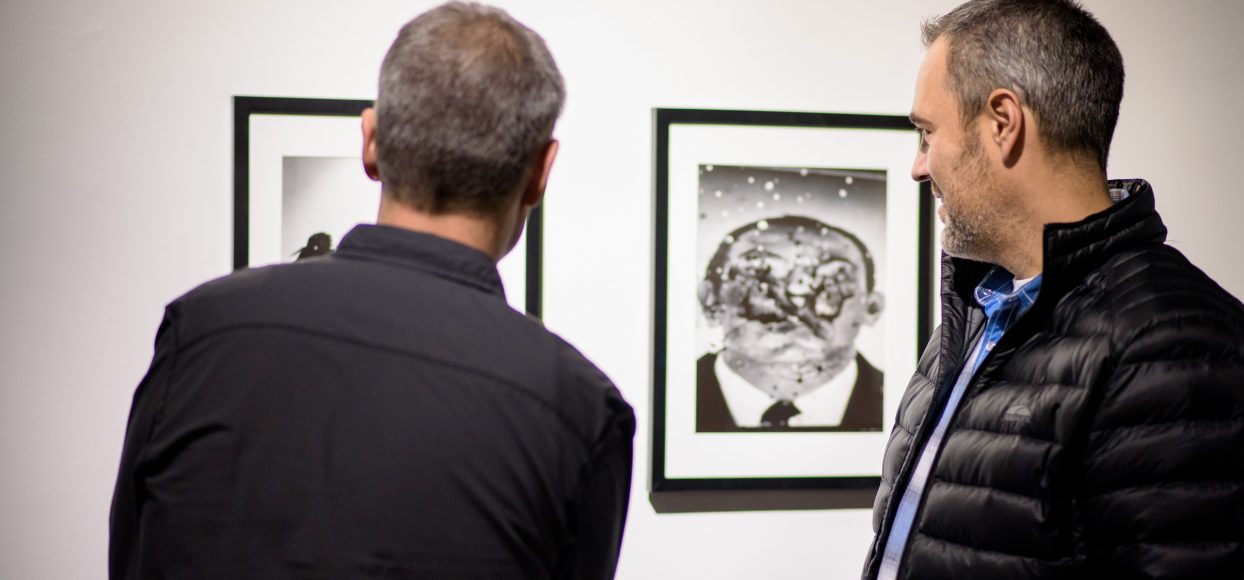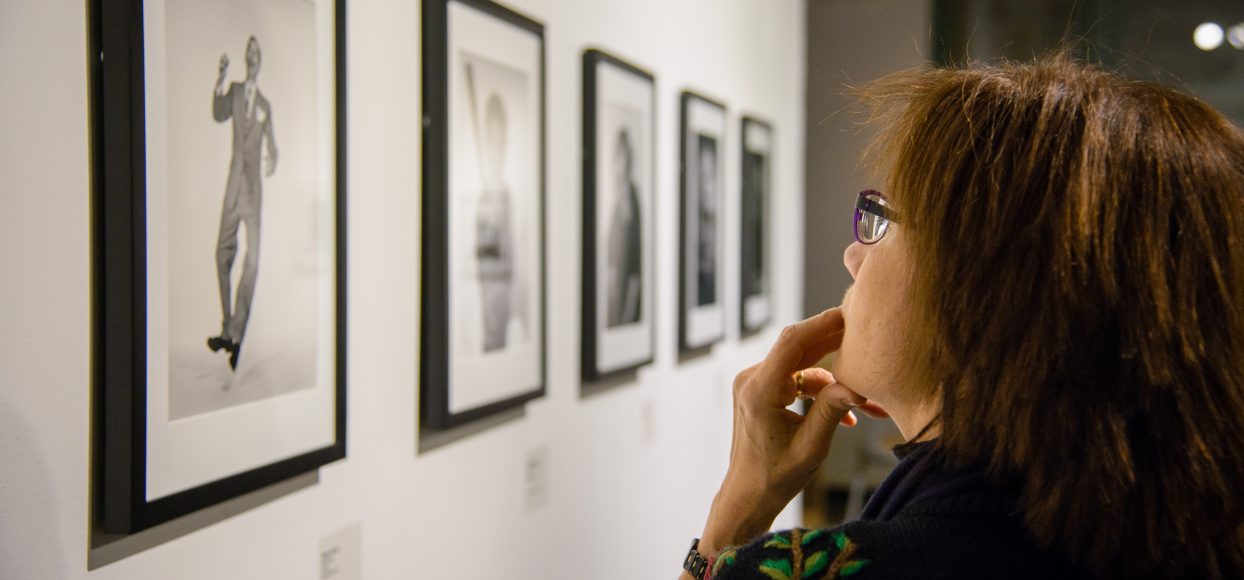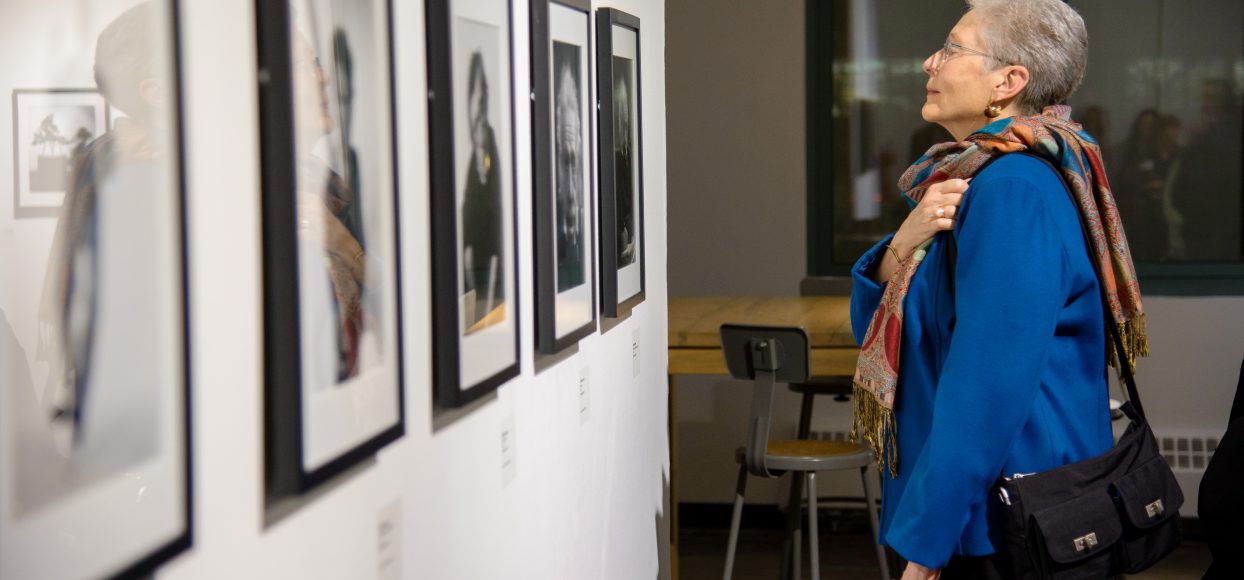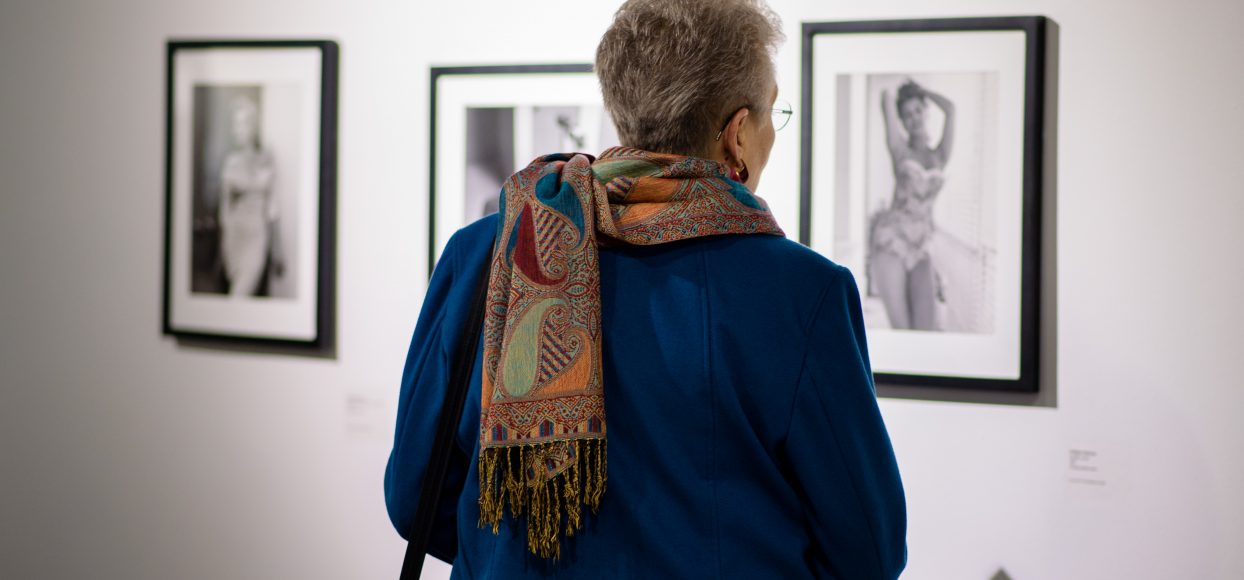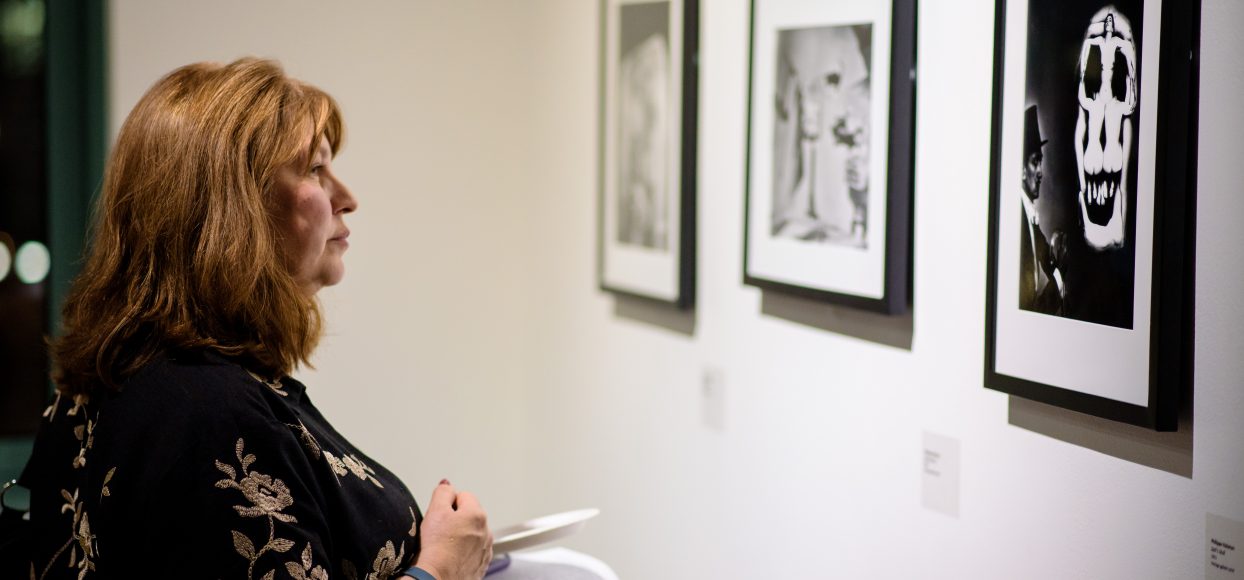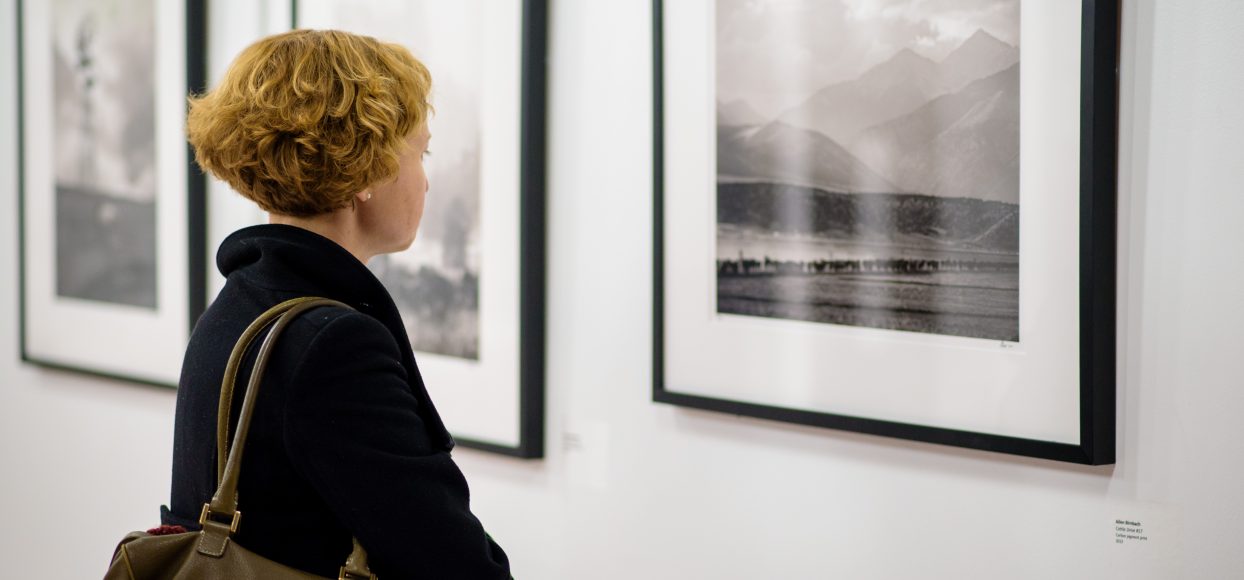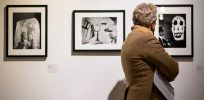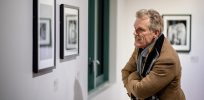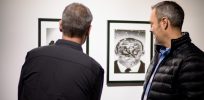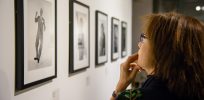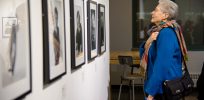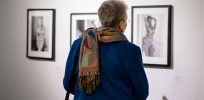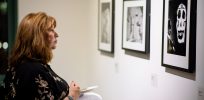 Tagged:
Philippe Halsman (1906-1979) is one of the most well-known portrait photographers in history. In 1958, a poll conducted by Popular Photography named Halsman one of the "World's Ten Greatest Photographers."  Halsman's prolific career in America included covers for every major American magazine and brought him face-to-face with many of the century's leading statesmen, scientists, artists and entertainers, including Audrey Hepburn, Marilyn Monroe and Groucho Marx. Part of the great exodus of artists and intellectuals who fled the Nazis, Halsman arrived in the United States with his young family in 1940. In 1941, Halsman embarked upon a prolific, 37-year collaboration with surrealist painter Salvador Dali. The Mizel Museum's collection includes many images from that collaboration, as well as both rarely seen and iconic commercial images.
Phillipe Halsman
When he was 15 years old, Halsman began photographing his friends and family, but he mostly photographed faces. His fascination with the human face became a life-long passion. He moved to Paris as an engineering student but soon decided to become a professional photographer. He eventually was able to open a portrait studio and photographed many well-known artists and writers, including André Gide, Marc Chagall, Le Corbusier and André Malraux.
When World War II started, Halsman was unable to go to America because the Latvian immigration quota (18 people per year) was filled for the next seven years.  Desperate, Halsman sent his sister and his new wife to visit Professor Albert Einstein, with whom Halsman had exchanged letters ten years previously. On Professor Einstein's intervention, Philippe Halsman was added to the list of writers and artists in Europe who were given visas by the Emergency Rescue Committee, organized by Mrs. Eleanor Roosevelt.
Part of the great exodus of artists and intellectuals who fled the Nazis, Halsman arrived in the United States with his young family in 1940. After an initial difficult period of adjustment, one of Halsman's modeling portraits was discovered by Elizabeth Arden, which ultimately led to his first cover for LIFE magazine. Halsman shot 101 LIFE magazine covers during his career.
In April, 1941, Halsman was assigned by the Black Star Agency to photograph the installation of Salvador Dali's first New York exhibit — at the Julien Levy Gallery. Halsman's relationship with Dali deepened in October, when he photographed the outsized costumes Dali created for the Ballets Russes production of Labyrinth at the Metropolitan Opera House — with music by Franz Schubert, choreography by Leonid Massine, and scenery and costumes by Salvador Dali.
Lacking a large studio, Halsman took the company's prima ballerina, Tamara Toumanova, and another dancer dressed as a giant white rooster, to a nearby rooftop. When Halsman photographed bird and ballerina against the soaring towers of Rockefeller Center, he produced a photograph that evoked one of Dali's own sharply-focused, surreal works of art. The photo became LIFE's Picture of the Week, the artists became inspired friends, and their creative rapport would last for the next 37 years.
Usually they conspired in Halsman's large, strobe-equipped studio at 33 West 67th Street. Other sittings took place at Dali's home in Cadaques, in Los Angeles, and at the St. Regis Hotel, where Dali invariably stayed in New York.
Their intense, prolific, 37-year collaboration is unique in the history of 20th Century art.
Read More