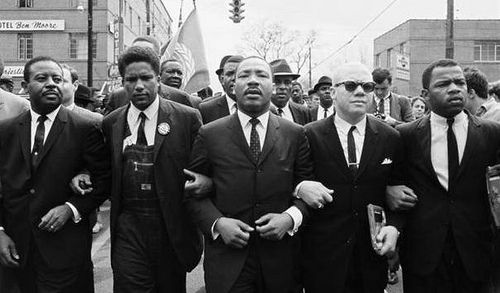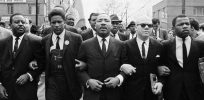 Tagged:
The Mizel Museum's film series is just one of the many ways we achieve our mission of fostering cross-cultural understanding, combatting racism and promoting social justice.
On March 29, 2017 the Mizel Museum screened Get In The Way: The Journey of John Lewis to a sold-out crowd at the Sie FilmCenter. Get in the Way is the first documentary biography of John Lewis, civil rights hero, congressional leader and human rights champion, whose unwavering fight for justice spans the past 50 years.
The film tells a highly personalized narrative of an epic chapter in U.S. history and touches audiences deeply, regardless of their race, gender, age, religious, sexual or political preferences. Bringing Lewis' story into the present, Get in the Way emphasizes his enduring determination to stand up to injustice and discrimination wherever he finds it using strategy, legislation and direct action.
The one-hour documentary was followed by a moderated discussion with former executive director of the Anti-Defamation League's Mountain States Region, Sheldon Steinhauser.
Sheldon Steinhauser
Sheldon "Shelly" Steinhauser has devoted 70 of his 86 years to social justice, equality and inclusion advocacy. Steinhauser marched with Martin Luther King Jr. in Selma in 1965 and has initiated and facilitated dialogues with religious leaders throughout the Denver metro region. Recently, University of Colorado's Skaggs School of Pharmacy and Pharmaceutical Sciences announced the establishment of the Sheldon Steinhauser Diversity Scholarship.
Read More