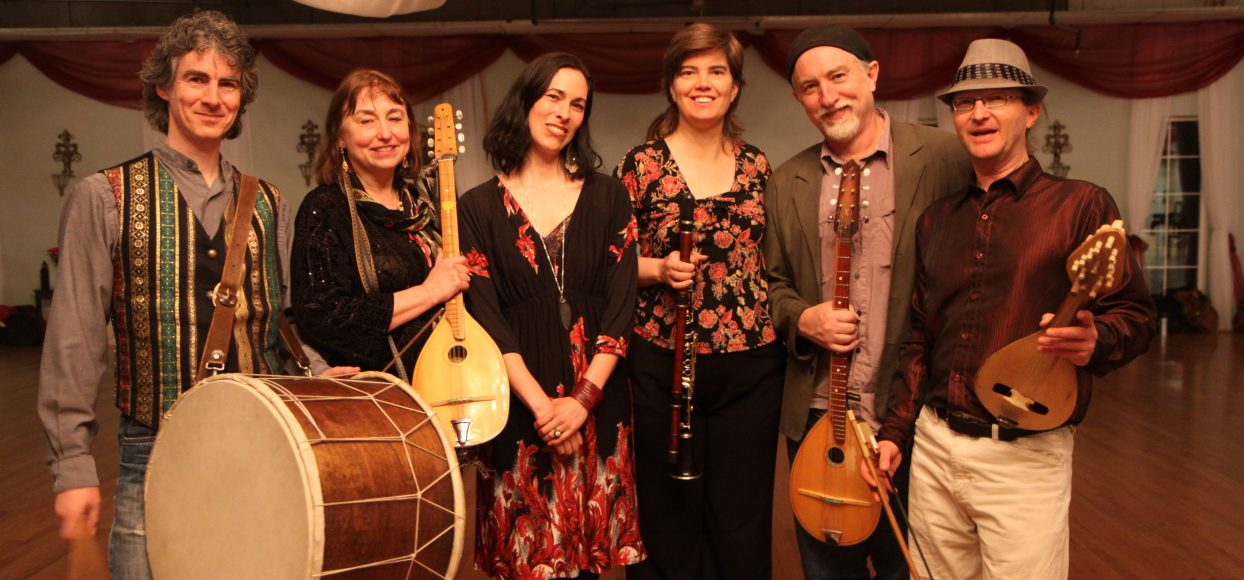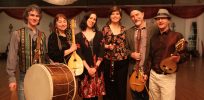 Tagged:
The Mizel Museum's Cultural Concert Series continues with the Barbelfish Balkan Band on Thursday, July 6, 2017 at The Soiled Dove Underground.
The Barbelfish Balkan Band plays soul-stirring music from Eastern Europe and beyond, especially from Macedonia, Bulgaria and Greece, featuring exquisite melodies, soaring harmonies and complex driving rhythms. Barbelfish expertly delivers this electrifying sound, which inspires audiences to jump out of their seats and dance!
Barbelfish is Steve Mullins (tambura, guitar, bouzouki, mandolin), Amy Sebesta Self (kaval, clarinet), James Hoskins (gudulka, bouzouki, cello), Julie Lancaster (vocals, tambura, accordion), Jesse Manno (tapan, doumbek, flutes), and Loren Uecker (vocals).
The concert will feature special guest Liat Arochas who will showcase an original "folk-edge" sound, influenced by current artists and all-time greats.